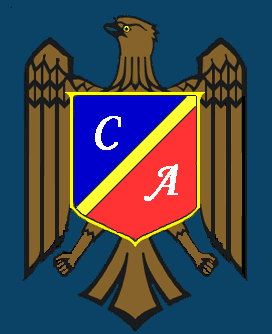 Consular Assistance, Inc.

6351 Burgundy Leaf Lane
ALEXANDRIA, VA 22312



Home Page
Consular Services
General Information
About Moldova
Visa to Ukraine
Visa to Russia
© 2003-2012 Consular Assistance, Inc. All rights reserved
VISA REQUIREMENTS


FOR NON-U.S. CITIZENS


Citizens of the following countries, holders of all types of passports, do not need visas for entry on the territory of the Republic of Moldova for a period of stay up to 90 days during six months from the moment of the first entry:
the following member states of the European Union - Austria, Belgium, Bulgaria, Czech Republic, Cyprus, Denmark, Estonia, Finland, France, Germany, Greece, Ireland, Italy, Latvia, Lithuania, Luxembourg, Malta, United Kingdom, Holland, Hungary, Poland, Portugal, Romania, Slovenia, Slovakia, Spain, Sweden;
USA, Canada, Holy See, Iceland, Japan, Andorra, Monaco, Liechtenstein, Norway, San Marino, Israel, Swiss Confederation, Georgia;
CIS member states: Armenia, Azerbaijan, Belarus, Kazakhstan, Kyrgyzstan, Russia, Tajikistan, Ukraine and Uzbekistan.
In order to obtain a visa to Moldova at the Embassy of the Republic of Moldova in Washington, DC applicants should provide to our Agency the following:

A valid, signed passport (no copies), with visas pages available. The passport must be valid for at least 6 months after the expected departure from Moldova.
One filled out visa application form (PDF format) (printed or written in block letters). Should you have any questions please contact us to get help. Please leave blank the fields you are not sure about and we'll fill them out for you. Required fields are dates of travel and number of entries.
One passport-size photo.
Proof of the existence of means of support during the stay in Moldova, at least 30 euro per day for the stay requested on the application form, but not less than 300 euro or the equivalent in USD (or other currency), for a stay shorter than 10 days,
Proof is done by one of the following:

ATM receipt.
Bank statement, confirming the existence of funds on the applicant's account.



A letter of invitation from a private person or an organization is required for citizens of the countries listed below. Letters of invitation are issued by the Department of Migration of the Republic of Moldova only. Please attach the original letter of invitation to the application form.

Processing fee: money order, company check or personal check made out to Consular Assistance, Inc.

The application for visa of a child must be accompanied by a written request for visa issuance from at least one parent.

A pre-paid, self-addressed envelope or $20 for return FedEx. In order to avoid papers loss we do not recommend sending them by regular mail. Note: We do not bear responsibility for delays or losses beyond our control in the U.S. mail or any other courier services.

Please mail all materials to:


Consular Assistance, Inc.
6351 Burgundy Leaf Lane
ALEXANDRIA, VA 22312

We have
BIG discounts for tourist groups
. Call us at (202) 498 0863 or e-mail at assist@consularassistance.com
VISA FEES
| | | |
| --- | --- | --- |
| Type of visa | 5 days processing | One day processing |
| 1. One travel during one month period | U.S.$165 | U.S.$195 |
| 2. Two travels during one month period | U.S.$165 | U.S.$195 |
| 3. Multiple travels during 2 months period | U.S.$200 | U.S.$220 |
| 4. Multiple travels during 3 months period | U.S.$200 | U.S.$220 |
| 5. Multiple travels during 6 months period | U.S.$230 | U.S.$250 |
| 6. Multiple travels during 12 months period | U.S.$230 | U.S.$250 |
| 7. Transit visa | U.S.$140 | U.S.$160 |
You can always contact us to check the status of your visa.
Above-mentioned fees include the Embassy's fees and our Agency's service fees.
LIST
of countries whose citizens require invitations
for obtaining an entry visa to the Republic of Moldova
| | | |
| --- | --- | --- |
| A | | |
| Afghanistan | Algeria | Angola |
| Antigua and Barbuda | | |
| B | | |
| Bahrain | Bangladesh | Barbados |
| Belize | Benin | Bhutan |
| Botswana | Burkina Faso | Burma / Myanmar |
| Burundi | | |
| C | | |
| Cambodia | Cameroon | Cape Verde |
| Central African Republic | Chad | China |
| Colombia | Comoros | Congo |
| Congo, Democratic Republic | Costa Rica | Côte d'Ivoire |
| Cuba | | |
| D | | |
| Djibouti | Dominica | Dominican Republic |
| E | | |
| East Timor | Egypt | Equatorial Guinea |
| Eritrea | Ethiopia | |
| F | | |
| Fiji | | |
| G | | |
| Gabon | Gambia | Ghana |
| Grenada | Guinea | Guinea-Bissau |
| Guyana | | |
| H | | |
| Haiti | | |
| I | | |
| India | Indonesia | Iran |
| Iraq | | |
| J | | |
| Jamaica | Jordan | |
| K | | |
| Kenya | Kiribati | Kuwait |
| L | | |
| Laos | Lebanon | Lesotho |
| Liberia | Libya | |
| M | | |
| Madagascar | Malawi | Maldives |
| Mali | Marshall Islands | Mauritania |
| Mauritius | Micronesia | Mongolia |
| Morocco | Mozambique | |
| N | | |
| Namibia | Nauru | Nepal |
| Niger | Nigeria | North Korea |
| O | | |
| Oman | | |
| P | | |
| Pakistan | Palau | Panama |
| Papua New Guinea | Philippines | |
| Q | | |
| Qatar | | |
| R | | |
| Rwanda | | |
| S | | |
| Saint Kitts and Nevis | Saint Lucia | Samoa |
| Sao Tome and Principe | Saudi Arabia | Senegal |
| Seychelles | Sierra Leone | Solomon Islands |
| Somalia | South Africa | Sri Lanka |
| St. Vincent and the | Grenadines | Sudan |
| Suriname | Swaziland | Syria |
| T | | |
| Tanzania | Thailand | Togo |
| Tonga | Trinidad and Tobago | Tunisia |
| Turkmenistan | Tuvalu | |
| U | | |
| Uganda | United Arab Emirates | |
| V | | |
| Vanuatu | Vietnam | |
| Y | | |
| Yemen | | |
| Z | | |
| Zambia | Zimbabwe | |